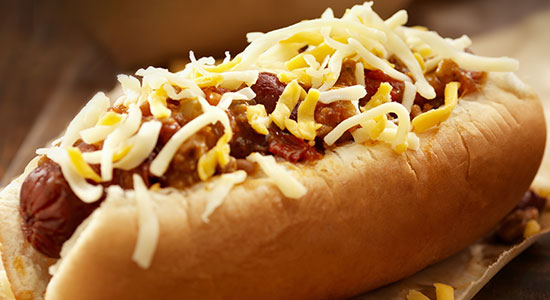 Creating a Competitive Advantage
Standing out among your competition is crucial to maintain your competitive advantage, and our dedicated team of experts at Northland is here to support you along the way. We specialize in blending cheeses to create the flavor and melt profile that gives your signature dish the recognition it deserves.
At Northland you can choose from hundreds of blends under our unparalleled portfolio of brands, or if you're looking to take your authenticity even further, our team of experts will work with you to create your own signature blend. From traditional to artisan cheese and natural to processed cheese – our product offering will allow you to choose or create the right product for your operation.


Discovering Your Perfect Blend
Not sure where to start? Our cheese experts can help you each step of the way to achieve the perfect blend for your menu. Here are a few things to consider when crafting the blend that's right for you. Different types of cheese and cuts can be combined to achieve the product that's right for your operation.
Texture & Stretch: The cooked cheese should be properly stretchy - not too tough, but not too soft either.

Melt: Make sure the cheese doesn't become too runny or hard.

Color & Browning: This is all about personal preference and what cheese you use. Run tests to see which blend of cheese you like best.

Oil Release: When you see a few puddles of grease on your finished dish it's from the fat oiling off of the cheese. This may be from a few things: the cheese has a high fat content, the cheese is at the breaking point (old), or the cooking method wasn't hot enough to fully complete the dish.

Hold time: Are you serving buffet style or utilizing take-out? All cheeses will naturally harden as they cool, but you should evaluate how each cheese blend holds color and texture. You don't want your customer to see a very hard or transparent cheese on their dish when they get ready to eat.
Extensive Varieties of Cheese
We have a multitude of cheeses to pick from, including whole-milk mozzarella, part-skim mozzarella, low-fat mozzarella, fat-free mozzarella, organic mozzarella, mozzarella substitute, rBST-free cheeses, vegan cheeses, cheddar, Romano, Parmesan, provolone, Monterey Jack, fontina, American, spiced, Asiago, Swiss, pepper cheese, Muenster, Gouda, edam, colby, and an extensive selection of imported and specialty cheeses. We can even add spices into to your cheese blend to further customize.
Multiple Shred & Dice Options for You to Choose From
We take our customization even farther than our vast assortment of cheeses, we also offer a variety of cuts from small to large dice, fine shred to thick shred, and artisan shred to shaved. We will work with you to determine the ideal cut and pack size for your operation. Contact one of our sales associates today to begin crafting your own unique blend.